VISIT / CONTACT US: EcoWellness.com & Carp Ridge Learning Centre
Naturopathic Clinic, 613-839-1198, reception@ecowellness.com
Facebook: https://www.facebook.com/carpridgenaturalhealthclinic
Learning Centre, 613-839-1179, info@carpridgelearningcentre.ca
_______________________
NATURAL HEALTH NEWS & EVENTS CALENDAR:
Please ensure that your Mailing address is up-to-date with us as we will be sending out letters soon to inform of you of the practice locations of your ND, RMT, Chiropractor.
Holiday Hours
Carp Ridge Natural Health Clinic will be closed on Monday June 30 and Tuesday July 1st with the exception of the IV Suite which will operate on Canada Day. Have a great long weekend everyone!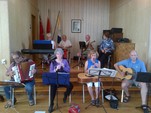 June Carp Dinner Surprise!
Regulars and new folks coming to this month's Carp Dinner and Talk on Sunday, June 22 at the Carp Memorial Hall were delighted to find that eight members of the Carp Celtic Jam were gracing the event. With finely honed tunes, flawlessly performed, read more…
Memorial Garden Plans…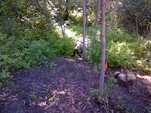 Over the years, several of our patients and community members have passed away. We have been planning to create a memorial garden in their memory for ages. Now a perfect site has read more…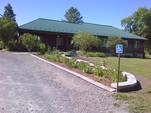 Clinic Garden Beautification
Thanks to the creative efforts of Kim Trott with the help of Jeremy Wrench and Kayla Charette, our clinic garden has been transformed. It will read more…
---
This workshop is specifically for newly diagnosed cancer patients. When: Part 1 Friday June 20 Part 2 Friday June 27, 2014 Time: 9:30am – 12:30pm Where: Ottawa Regional Cancer Foundation's Maplesoft Centre 1500 Alta Vista Drive For more info: read more…
Carp Dinner Talk
Join us for a complimentary healthy dinner and help support the food bank. A donation of non-perishable food, money or assistance with clean-up is appreciated. Space is limited.
Please RSVP to carpdinnerRSVP@gmail.com or 613-839-1198 ext. 305.
The Carp Dinner Talk will be taking a summer hiatus. There will be no dinner talks in July or August. The next dinner will be Sunday September 21, 2014. 
Location:
Carp Memorial Hall
View the poster  for more info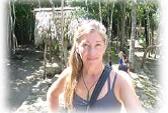 Ilka is a Shamanic teacher and Medicine woman who is offering a one year training opportunity starting October 17th 2014 at the Carp Ridge Ecowellness Centre in Ottawa. Shamanic healing is a powerful method that has the ability to make direct contact with the soul through shamanic journeying. This is a life changing experience! read more…
LATEST POSTS:
Ask a Naturopathic Doctor: How to Rejuvenate at Midlife
It is a common experience to feel depleted by age forty or fifty after decades of working, raising a family and following dubious lifestyle habits. Energy wanes, digestion becomes sluggish, muscle mass decreases in contrast to adipose tissue around the waist, libido diminishes, memory fades and overall quality of life recedes with the hairline. read more…
The Beginning of a New Era…
It's a beautiful sunny day before the summer solstice and my retirement ceremony. The numbers have swollen from 21 to 43 overnight and I'm fretting about whether there will be enough food and chairs. Other than that, I am at peace with this change, anticipating time to heal, think and explore deeper levels which I can bring back to share. read more…

Cancer to GAPS
-A Womyn's Journey -A Journey's Story -From Educated to Enlightened
When I live something, think something, I make sense of it by writing it. Here is today's offering: Life as I had known it (last century!): Educated, Focused, Gogogo I am living my life in my second third! And I love it. Energy abounds. Enthusiasm is my go-to philosophy. I'm dancing as fast as I can, faster than most, and everyone loves me that way, read more…
______________
LAST MONTH'S POSTS:
New Sensitivity Tests Available
IV certified ND position available at Carp Ridge
Ask a Naturopathic Doctor: When to Use Energy Medicine?